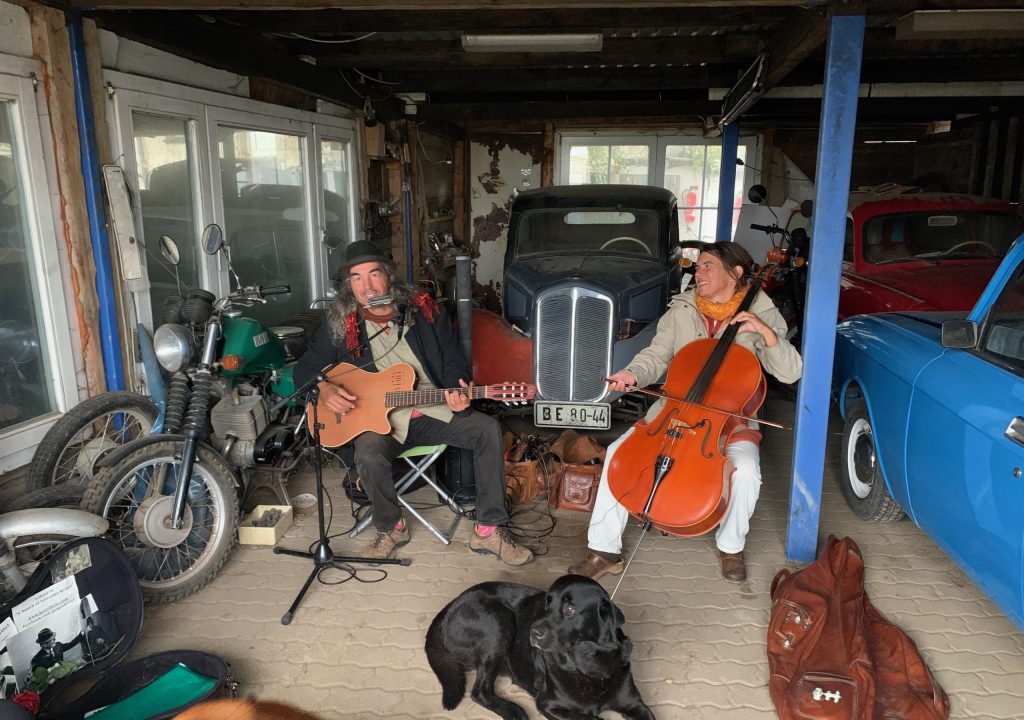 On the way from Rostock to Hamburg I suddenly see all these old trucks and cars in a meadow. I turn around and we end up at a rather unusual and funky "sort of" museum.
Despite it was already after 6 pm, the owner greeted us warmly and immediately gave us a tour of his astonishing place which consisted of hundreds of old DDR cars, trucks and motorcycles and old toys, radios ect. Some restored but most rather dusty and rusty, which, in my opinion, increased the charm of this place.
When I asked him at the end, if there was a chance, whether they were able to help me out with emptying one of my diesel tanks that had some dirt in it, he gladly agreed and told me to come back the next day. When his wife heard that we travel and play music she said that they would love to trade a little concert for a hearty lunch after dealing with my truck.
We showed up the next morning and father and son immediately got to work. It took a while to drain my tank and filtering 200 liters of diesel and not only that: After hearing my engine, they decided that they needed to change two of my fan belts, which is no easy thing to do on my truck.
In the meantime Mother cooked up a very delicious meal, which we enjoyed in their lovely oldfashioned kitchen after. Even though I insisted to pay for all this work, they absolutely refused and said that a garage concert would be plenty. So after they had cleared a space, we gave our best to grandma, father, mother and son plus their 4 dogs. What a lovely and unusual gig!